ALANYA CITY TOUR BY JEEP
Alanya city tour by jeep with the visit of Cleopatra beach and castle at an affordable price without any shopping centers. The cost of the sightseeing tour in Alanya includes round trips transfer, insurance, entrance tickets to cable car and fortress, guide service!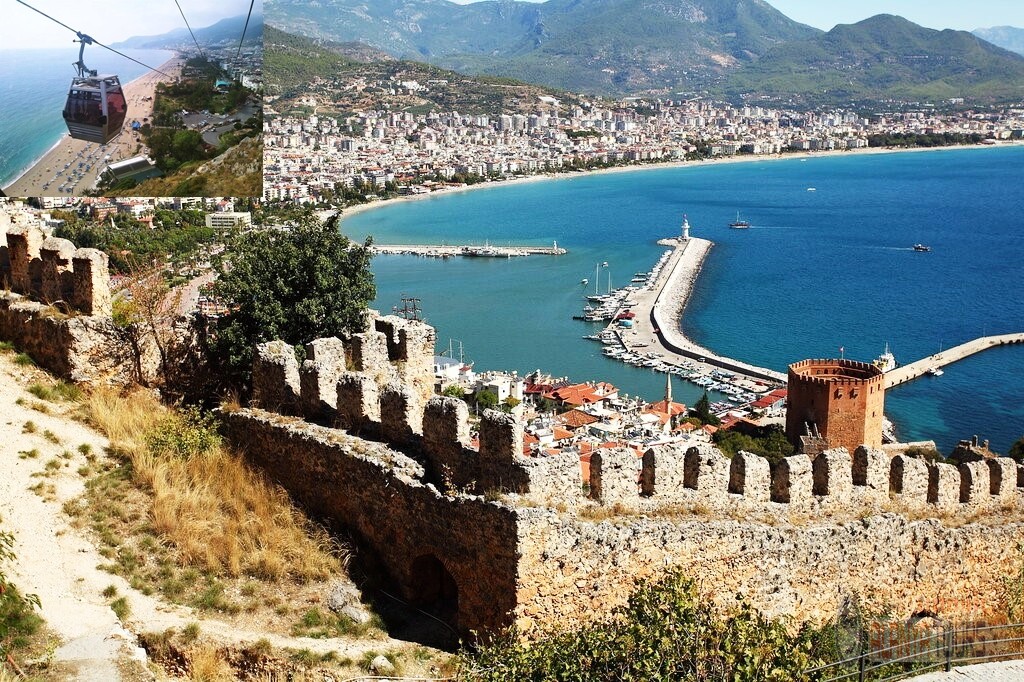 2021-11-13 15:52:29
Alanya Tours
Alanya city tour by jeep - a three-hour guided sightseeing trip with a visit to the best attractions. We offer two trips to choose from. One of them is a Sightseeing tour of Alanya without a cable car, and the other with a funicular. The trip starts in the late afternoon and continues until sunset. For dinner, all guests will already be at their hotels.
You will get acquainted with the beauty and culture of the city, get to know Alanya better, looking at it from the most interesting locations. An amazing panorama of the coast opens from the top of the Taurus Mounts. Alanya fortress is a real open-air museum. You will see all the details and have plenty of time to enjoy the wonders of Alanya without running in a rush.
Our company does not use the services of intermediaries, therefore we provide the lowest price for our guests. Some of the frequently asked questions are:
What is the cost of an Alanya sightseeing tour by jeeps?
This is the most affordable ride possible. Suitable for family and children. The cost of an Alanya sightseeing tour by jeeps for adults is 10 euros and for children 5 euros. Indeed, the price is good. This program is without cableway.
What sights will we look at on an Alanya city tour?
We will drive all over the city and stop on the panoramic terrace, visit the healing cave Damlatas, walk along the legendary Cleopatra beach. During the trip, participants will also visit the Medieval Fortress, the Red Tower, and the ancient mosque. We will conclude the sightseeing tour in Alanya by meeting the sunset.
Does the Alanya city trip include a visit to the cableway?
It's up to you. If you want to ride the funicular to the top of the Alanya castle then book the Alanya City Tour with the cable car. If you have never been here, then we recommend staying on this option.
Sightseeing tour of Alanya by jeeps how to get?
You do not need to worry about how to get to the starting point of the Alanya sightseeing tour in jeeps. We will pick you up right at the hotel at the appointed time. And after the trip, we will take you back.
Why is it worth visiting an Alanya sightseeing tour by jeeps?
This is an interesting, eventful, and informative tour, but at the same time, it is completely inexpensive. The only trip in which you will see so much in a few hours that it usually takes a few days is when you visit it on your own using public transport.