Frequently asked questions while on holiday in Alanya!
If you have already planned to visit Turkey for a holiday you will meet some questions. On this small article, we will inform you about the most asked questions by tourists.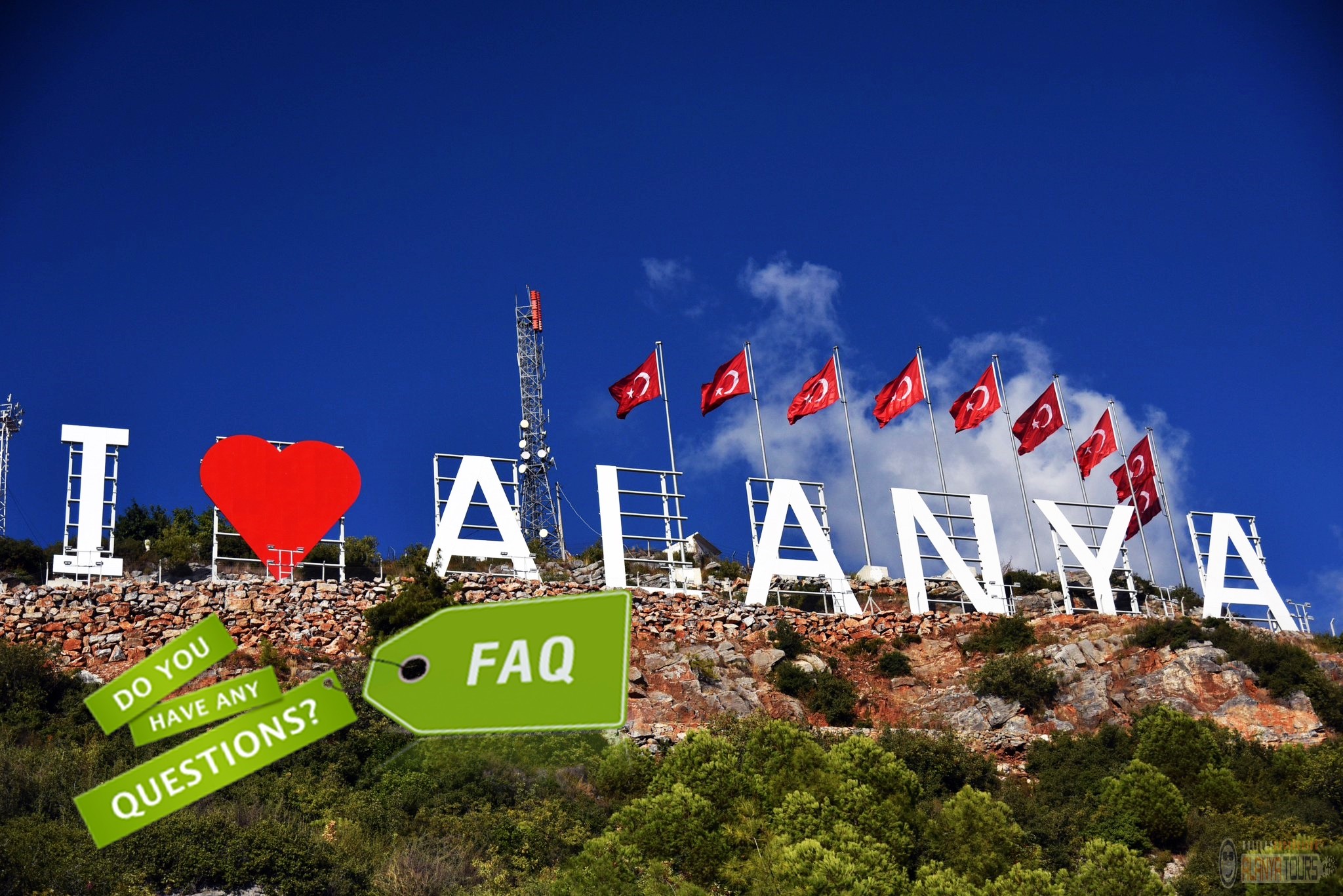 2020-12-24 17:58:30
Alanya Tours
Alanya is one of the most visited tourist resorts in Turkey, located on the Mediterranean coast.
With its sandy beaches, forests, hotels, turquoise sea and sights always attract not only foreigners but also local residents from other cities of the country.
People who have planned to spend their holidays in Alanya are faced with some questions. In this short article, we will present you the most frequently asked questions from tourists and their answers.
First of all, about the transfer. As you know, from Antalya airport to Alanya only 125 kilometers.
1. How can we order an inexpensive private transfer from Antalya airport to Alanya?
— Our company offers you not only tours but also various types of transfer services. Shuttle or VIP. By contacting us, you can order a VIP transfer at an affordable price without prepayment!
2. What activities can we do on the first or second day of the holiday?
— As an experienced travel agency, we always try to help our clients plan their excursion vacation. So, usually on the first or second day, we, first of all, recommend a Turkish bath. After that, several long excursions such as Cappadocia, Pamukkale, etc. At the end of the holiday, sea journeys.
3. How to get to know the city and visit the main attractions?
— To see the sights of Alanya, you can opt for our 3-hour short-term guided tour in the evening.
4. What are the most popular sea trips in Alanya?
— All yacht routes are the same. If you have children and want to try a fun sailing trip on a pirate ship, if you want a relaxing sailing trip without music — Relax yacht tour in Alanya.
For fishing lovers — fishing-snorkelling. But if you want to taste the fresh-caught fish — Private Sea Fishing. Also, with us, you can rent a VIP yacht in Alanya inexpensively!
5. Are extreme excursions safe?
— With us, you will feel guaranteed! First of all, each of our guests is insured by the Alliance insurance company. Secondly, for any extreme activity, all safety rules are followed. We provide you with experienced drivers, professional and certified instructors and guides.
If you first time in Turkey and faced some questions just contact us and get detailed information