Kibira and Lake Salda
Lake Salda is pure white sand washed by warm turquoise water, which is so pleasant to swim in. Kibir is an ancient city with a rich history, spread over three hills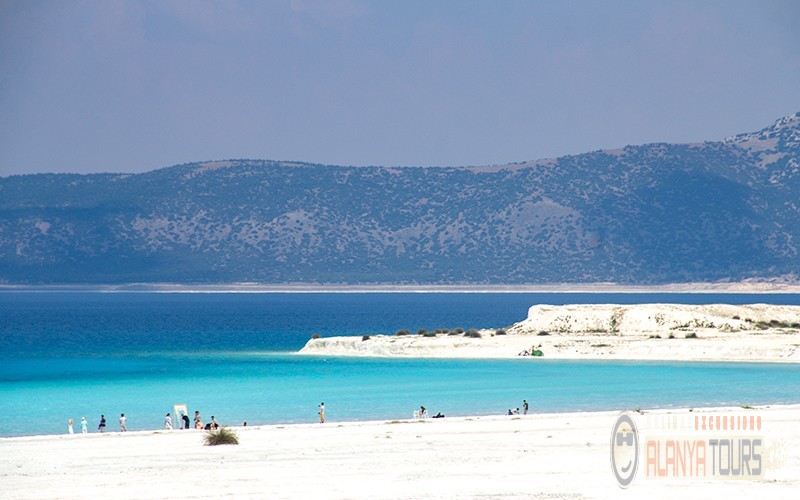 2021-05-03 08:05:22
Alanya Tours
Kibira and Lake Salda are among the TOP most visited tourist sites. These are the places where it is impossible to limit yourself to a single visit.
Salda is located in the Burdur province, which is 150 km from the capital. It is a fairly deep, but warm lake, its depth reaches 185 meters. The reservoir is transparent like a mirror, reflects the sky and surrounding landscapes. The water in the lake is soft and pleasant to the taste. Some parts of the lake are rich in curative mud deposits. With all this, there are no boarding houses or hotels.Therefore, it is worth coming here for people looking for unity with nature and complete relaxation. Excursion to Lake Salda is one of the best trips. We combined it with a visit to Pamukkale so that our guests can enjoy the beauty of the most picturesque places in Turkey for one day.
The ancient city of Kibir was built in the 3rd century BC on high hills, up to 1150 meters high. The ancient stadium, amphitheater, agora, necropolis, odeon with unique mosaics have been preserved here. The odeon accommodated 3.5 thousand people who came here for meetings, sporting events and various performances.Interestingly, this socially significant masterpiece was decorated with the Gorgon Medusa - a mythical monster with a female face, snakes instead of hair and large sharp teeth. People believed that if you look her directly in the eyes, you can turn into stone, nevertheless they came and looked at her. Travel, recharge yourself with inspiration and positivity, and we will help you save time, spend it brightly and profitably on vacation.