Tours in Alanya with kids 2020
4 in 1 Jeep safari in Alanya with kids is one of the most popular trips! Participating in this tour in Alanya, you will spend an unforgettable day of rest with your family. The cost of a jeep safari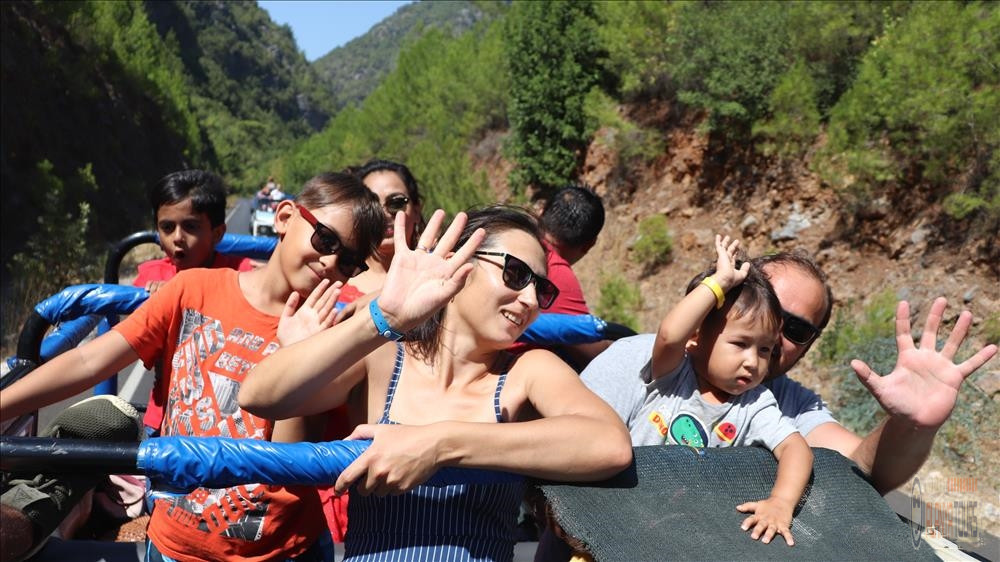 2020-10-29 17:56:14
Alanya Tours
Our company Alanya Tours offers tourists all the opportunities for holidays related to excursions!
Usually, many people rest with their family! So family excursions in Alanya are an integral part of the tourism sector.
Which family trips in Alanya or excursions with children in Alanya!
There are more tours in Turkey, you can try with the kids. For example, Alanya pirate ship, a water park, a dino park, safari tours, etc.
One of these trips is much more popular — jeep safari in Alanya. Our company taking into consideration the wishes of customers organizes different types of Alanya jeep safari tours. 4 in 1 Jeep safari in Alanya with kids is one of them!
This jeep safari in Alanya with children can join for all ages people. Children, adults, old people can participate here. Alanya Jeep safari with children is held in modern SUVs, but this safari is less extreme and without off-road. Safer roads, the services of a professional driver and a guide is our promises!
The program of jeep safari in Alanya and this tour in Alanya with the kids are the same, the same itinerary and places of visit.

The tour program consists of the following places of visit.
Dim Cave — is one of the largest caves in the Mediterranean region with stalactites and stalagmites
The Dim River — is one of the city's most popular attractions with its cold water and river fishing. There is also a small water park for children
Dim Dam — the largest water reservoir in this city, which provides Water and Electricity to Alanya.
The Turkish village is the best way to get to know the village life and taste the famous Turkish tortillas
Fruit orchards and tasting of local fresh fruit.