Turkish Bath Hamam in Mahmutlar price 2020
Hamam or Turkish bath is the first place that tourists prefer to visit first of all. In this blog, we inform our guests and locals who live in Mahmutlar Alanya about the best Turkish bath in Alanya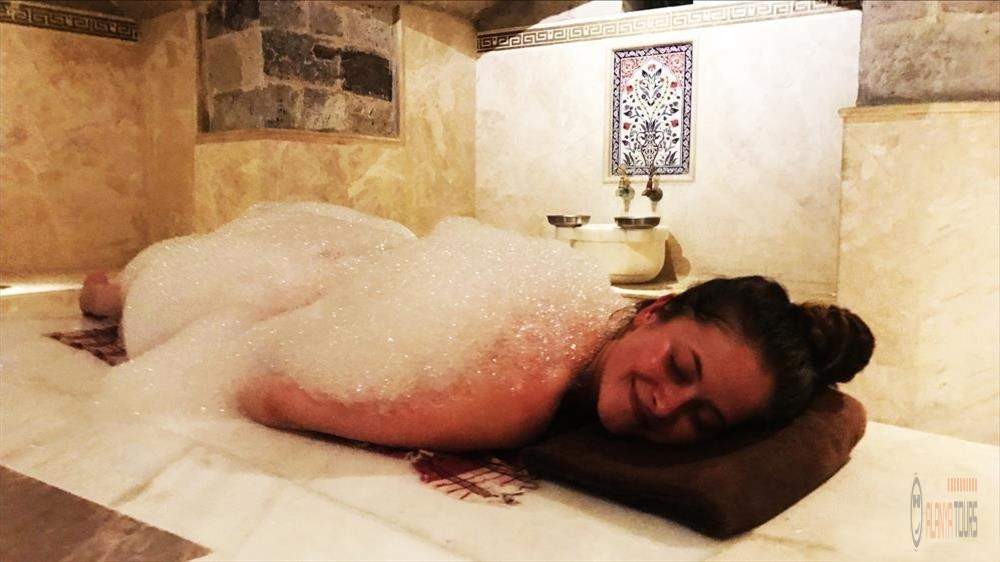 2020-10-30 15:54:19
Alanya Tours
As you know, the Turkish bath is an integral part of Turkish culture. We advise everyone who has not been in Turkish bath to visit on first of all. If you are living in Mahmutlar, it can not be considered you get acquainted with Turkish culture, without visiting our Hamam in Mahmutlar. Usually, all hamam procedures are the same. But we offer you a combination Hamam with old and modern styles. Our Alanya Turkish bath in Mahmutlar starts with a transfer by private cars, not shuttle.
The cost of Hamam in Mahmutlar includes transfer, sauna, steam menthol room, pilling with KESE, foam massage, relax room (Turkish tea, coffee, fruits etc,) natural olive oil massage, face mask, fish spa for feet. All these above-mentioned procedures includes the price for 2020 season.
By clicking — Mahmutlar Turkish bath you can get to know detailed information about our Hamam. Tourist who booked their hotels in Alanya or other provinces do not worry. We have also Hamam in Cleopatra with the same procedures which is one of the branches of Mahmutlar Hamam.