How to book a hot air balloon flight in Cappadocia
Hot air balloon flight in Cappadocia is one of the integral parts of the excursion. If anybody does not want to fly, at least can watch the parade of balloons, which will give unique emotions. How to book a hot air balloon in Cappadocia?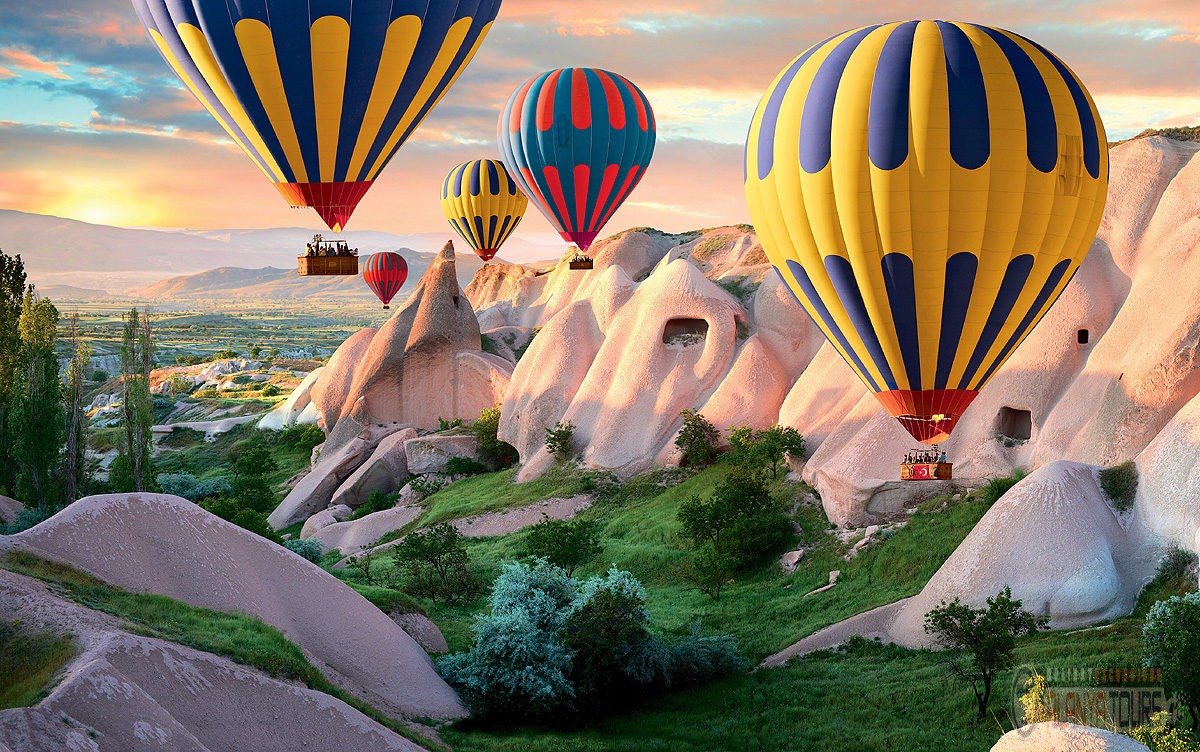 2021-03-30 17:22:05
Alanya Tours
Hot air balloons in Cappadocia, Turkey
Hot air balloon flights are organized every morning for tourists wishing to explore the region included in the UNESCO World Heritage List. Tourists fly over the natural formations of Mount Erciyes and Mount Hassan, which were thrown out over time by wind and rain, and lava and ash were splashed millions of years ago.
As the sun rises, balloons soaring into the sky over the city of Goreme transform the inimitable beauty of Cappadocia into a visual feast.
Essential information on hot air ballooning in Cappadocia
The Cappadocia Hot Air Balloon Tour runs every day depending on the weather conditions, usually at sunrise.
Usually, the capacity of the basket is from 12 to 20 people.
For pregnant women and children under 5 years of age, the tour is prohibited.
The duration of the hot air balloon flight in Cappadocia is 1 hour.
Subject to weather conditions, if the tour is canceled, all money will be refunded without commission.
How to book a hot air balloon in Cappadocia at a low price during a tour?
During our tour to Cappadocia from Alanya, on the first day, our guide will tell visitors about Cappadocia and the flight tour. After determining the weather conditions of the next day at the balloon center, the guide will inform you about the cost and the program. Those who want to fly can make reservations and payments.
Reservations a week or more in advance are not advisable. Because the cost of balloons in Cappadocia changes during the week or day.
You can find out the approximate cost of the flight tour by contacting us.