Alanya cat park
Alanya cat park - Alanya is not only a sunny resort, but also a city of cats. There is a special park in their honor - cool, green, with drinking fountains and feeders at every corner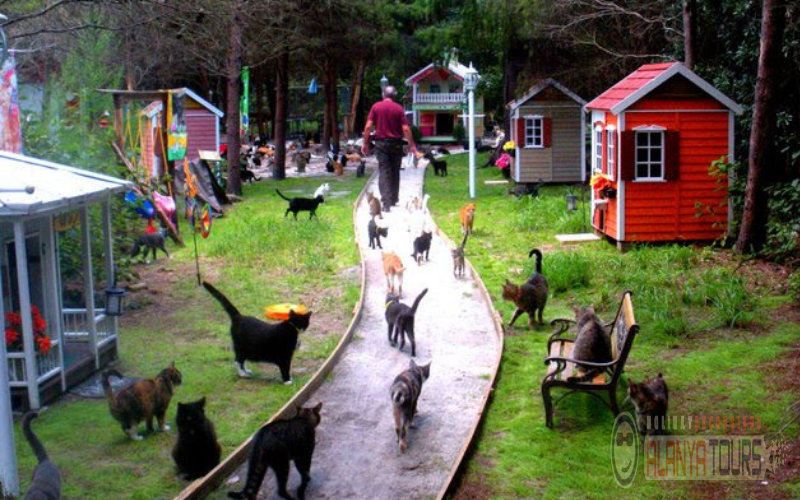 2021-07-30 04:44:45
Alanya Tours
Alanya Cat Park is a cute attraction loved by both children and adults. All kinds of cats are not here, they are all different. But, they are united by great friendliness and love for a person. Cats are very affectionate, willingly let themselves be stroked, you can play with them and give them something delicious. They are always happy about this.
Everything in Alanya's cat park is well planned. For pets, there are special benches, houses, scratching posts, places for eating and relaxing in the shade. There is even a personal space, fenced off from people. A real resort for cats. Local residents are very sensitive to the tails. And the guests of the city support this initiative, treating the cats with delicacies and giving affection. In general, it is good to be a homeless cat in Alanya - it is warm, and constantly fed, and there is where to live.
It's nice to just walk in the park. There are many flowers and greenery, ponds and fountains of bizarre shapes. An ideal getaway from the bustle of the city. Recommended for a must visit for a great mood. Alanya Cat Park is located on the embankment near the pier of pleasure boats near the red tower of Kyzyl Kule. City routes 1 and 101 follow here.
If you want to know everything about Alanya and see the best sights and panoramas, then book a Alanya city tour. The most intense and interesting program, including the ascent by cable car to the top of the ancient fortress, for only 10€.