What to do in Alanya in winter
It may surprise you, but there are many interesting things in Alanya in winter too. We offer you some ideas on how to spend the winter time with benefit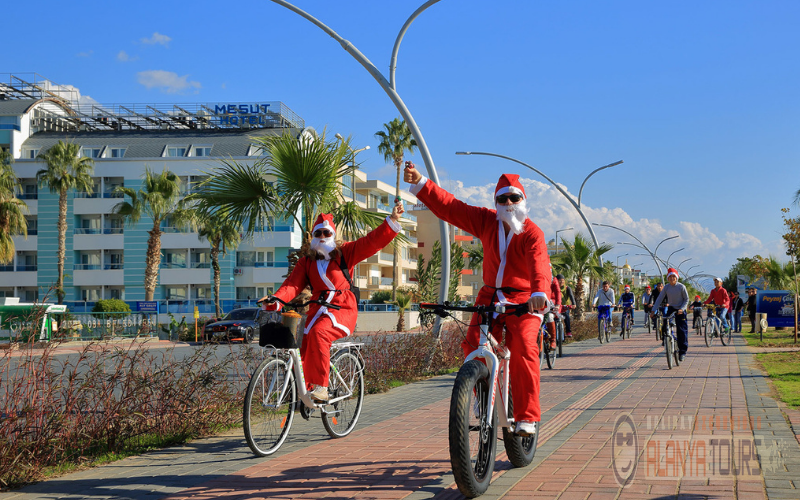 2021-06-16 02:02:28
Alanya Tours
Winter in Alanya is good, if only because the number of sunny days is four times higher than rainy ones. Alanya is located in the south of the country and has a subtropical climate. Therefore, it is always warmer here than in other Turkish resorts. The sea does not cool below 18 degrees, and the air temperature during the day is kept at comfortable levels of + 17 + 20. Great weather for walks, excursions and sports.
Here's what to do in Alanya in winter:
Picnic by the sea. In fact, it turns out to be as romantic as it sounds. Take a blanket, your favorite book and put yourself in a good mood with you. The scenic views around and the sound of the surf will do the job. If you come with friends, then you can play volleyball, football, or tennis. Some beaches are equipped with playgrounds for this.

Skiing in the Davraz resort. The absence of the usual winter does not mean the absence of winter entertainment. Natural and artificial snow already lies in the mountains. The skiing season opens in the second half of December. More than three kilometers of equipped trails are at your service.

Walk in national parks. The Sapadere and Zeleny canyons are especially beautiful at this time.

Inspection of the Dim Magarasi cave. An amazing place, which is more than a million years old, is located 12 km from the city.

Visit to the Alanya fortress. There are 140 surviving towers, surrounded on three sides by the sea. This is a real open-air museum, built in the 13th century. The fortress can be reached by cable car.

Walking along the embankment. Rent a bike, roller skate or scooter and ride the long, well-groomed path by the sea. You can relax in cozy cafes or restaurants along the way.
Winter in Alanya is comfortable due to the mild climate of the Mediterranean Sea and the favorable geographical position, surrounded by mountains with snowy peaks. The home page of the site presents more than 30 of the most impressive tours around the city and across the country. Book without prepayment, present a bright holiday for yourself and your loved ones.