Cable car Alanya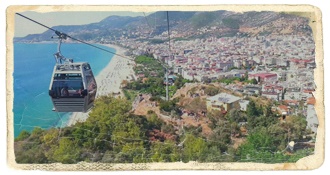 Alanya cable car is a great vehicle for seeing the city, visiting Alanya castle and for air travel. Although the journey takes 4 minutes, you are discovering Cleopatra beach and Alanya peninsula all over again. To experience these moments, you must join the Alanya Cable Car tour.
Alanya sunset boat trip
Songs and poems were written for the sunset in the Mediterranean. These minutes are so precious that they almost form immortal squares in your memory. Are you ready to experience these moments in Alanya sunset boat trip?
Green canyon Turkey
Green canyon Turkey is one of the rare beauties that nature and people make together. This lake, which is formed on the Oymapınar dam, is eye-catching with its emerald-colored waters. The Green Canyon, located 24 km from the Manavgat waterfall, is ready to show you its beauties.
Alanya Output Accommodated Tours
Alanya to Pamukkale tour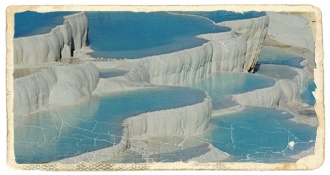 The distance from Alanya to Pamukkale is 351.9 kilometers. The journey from our city to Denizli takes about 5 hours via Antalya and Burdur. Alanya Pamukkale tour is organized for a day or 2 days with 1 night stay.